dental unit dental equipment
Technical Parameters
1)Power supply:AC220V/110VC 50/60HZ
2)Input power:1200W
3)Fuse wire specification:RFl-20.Specification:Ф5×20,Rated current:6.0A
4)Oral cold light:AC12—24V/6W--10W
5)Viewing light bulb:AC24V/4W
6)Water supply thermostat:AC24V/80W Temperature 40℃±5℃
7)DC motor:DC24V/L3.8A
8)The dental chair is used for intermittent work,with a time of 1 minute and an intermittent time of 15 minutes.
9)Instrument tray weight:1.5KG
10)Package size:155*105*125(cm)
11)Package weight:250KG
Product standard:
Electric patient chair 1set
Rotatable glass bottle 1set
Treatment platform water supply conversion system 1set
Constant temperature supply mouthwash device 1set
Air brake instrument arm control design 1set
Button screen instrument table 1set
LED dental light 1set
Four-hole mobile phone tube system 3set
Three-use spray gun 2set
Strong/weak sucking system 1set
Multi-function foot switch 1set
Doctor chair 1set
Nurse chair 1set
Product matching:
—Scaler
—Light curing machine
—High and low speed dental drill
—Medical air compressor
—Medical suction suction press
—Oral endoscope system + display
—Other supporting equipment
Product Highlights:
1.The A880 is a cost-effective but comprehensive dental treatment machine that is not lacking in practicality and does not lack human design.
2.From the perspective of dental patients, the soft vacuum memory foam PU cushion and the perfect ergonomic design make the patient get a good comfort during the treatment;
3.From the perspective of the operator's dentist, the all-round automatic control program, three memory chairs allow the dentist to quickly complete the operation in one click;
4.From the point of view of after-sales maintenance, the simple housing assembly method allows quick inspection of internal parts, saving time and effort.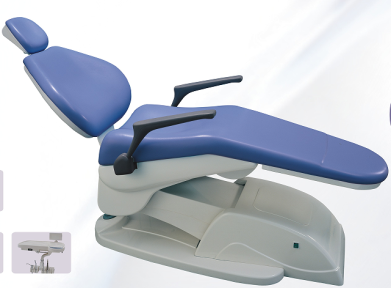 ● Electric control system, the minimum height of the chair from the ground is cm50cm, and the highest position is ≧75cm from the ground
● The chair has a bearing capacity of no more than 250kg and a chair cushion of up to 1.9m
● The seat is made of vacuum memory foam PU cushion, which is ergonomically designed and has a Trendelenber position for perfect comfort during patient visits
● The chair lifts are controlled by a low-voltage DC24V motor, which is safe and stable. And install the gas spring to assist the work, so that the lifting is more stable without jitter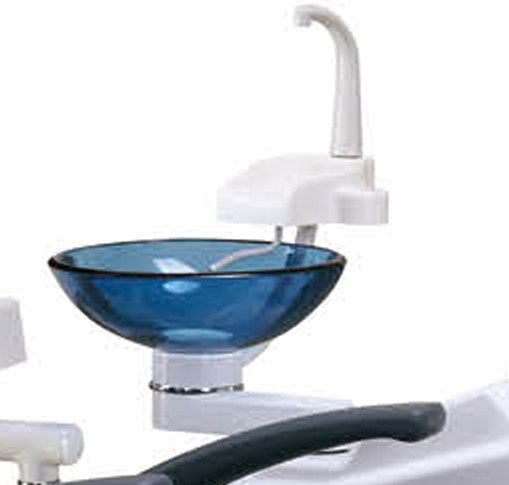 ●The cuspidor can be rotated by 90° to facilitate patient spitting
●The water supply nozzles are detachable for easy disinfection
Oral light
● The color temperature is as low as 4500K
● Illumination up to 7000lux--42000lux
● Good concentrating effect, uniform spot distribution
● The edge of the spot is well cut off, and there is no need to worry that the light will be deflected into the patient's eye during the operation
● Turn the oral light on and off manually or inductively
● Adjust the brightness of the oral light manually or inductively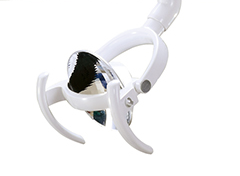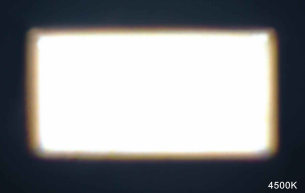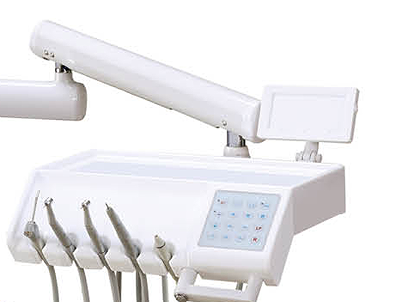 ●Has three sets of chair memory buttons;
●X-ray lens viewing lamp;
●Three sets of mobile phone tubes, four-hole system design, the inner tube is made of high-grade PU material, corrosion-resistant, anti-aging, high-pressure resistant;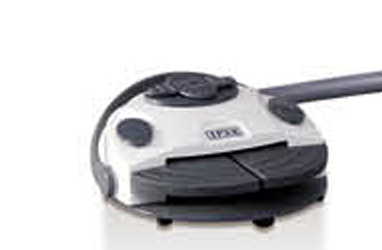 ●Adjustable chair lift, backrest lift
●It can control the water supply of the switch, the water cup and the water tray, and provide the patient's mouthwash and water for cleaning
●The control pedal can control the on and off of the water used for the treatment of the dental drill
●Optional control of the treatment of the dental rig water and gas separation function
Scan the QR code to read on your phone
We could not find any corresponding parameters, please add them to the properties table
Continuous ascension:
continuous ascension is the means
Customer satisfaction:
customer satisfaction is the standard
Pursuit of excellence:
the pursuit of excellence is the direction
Introducing the Key Features of Kavo Dental Chair Units
Discover the advanced features and benefits of Kavo dental chair units, essential equipment in the dental industry, designed to enhance patient comfort and improve dental procedures. Explore the innov
See more information
Discover the advanced features and benefits of Kavo dental chair units, essential equipment in the dental industry, designed to enhance patient comfort and improve dental procedures. Explore the innov
Experience Unrivaled Comfort and Functionality with Kavo Dental Chair Unit: Revolutionizing Your Dental Practice
Discover the ultimate dental chair unit that offers unmatched comfort and functionality, transforming your dental practice into a haven of efficiency and patient satisfaction. Explore the innovative f
See more information
Discover the ultimate dental chair unit that offers unmatched comfort and functionality, transforming your dental practice into a haven of efficiency and patient satisfaction. Explore the innovative f